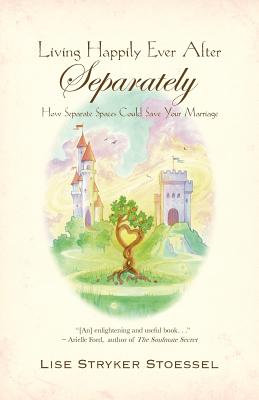 Living Happily Ever After--Separately (Paperback)
Brandylane Publishers, Inc., 9780983826415, 112pp.
Publication Date: November 1, 2011
* Individual store prices may vary.
Description
If your marriage isn't working and you're contemplating divorce, there might be a gentler, less expensive way to reclaim your life and happiness--and renew your relationship. After twenty-three years of struggle, Lise Stoessel and her husband, Emil, knew they were fighting a losing battle. Thus began the experiment that would save and revitalize their marriage: living separately. In this inspiring little book, Lise guides you down her own path to marital and personal peace and offers practical advice on making the decision and taking the first steps. You'll witness the remarkable transformation of her marriage and discover how separate spaces may help you and your spouse: avoid the trauma and expense of divorce; have a home and a home-life that suit you; grow as individuals and realize your ideals; let go of resentment; appreciate the good in one another; rekindle the romance; turn time together into quality time; learn to date each other again; and be the partner (and person) you want to be Author Bio: Lise Stryker Stoessel earned her bachelor's degree in social welfare, specializing in mental health, from Stony Brook University in 1976. She received a master's degree in Waldorf Early Childhood Education from Sunbridge College in 2006. Lise has written articles and given numerous talks on a wide variety of issues related to parenting and self-development. Living Happily Ever After--Separately is her first book.