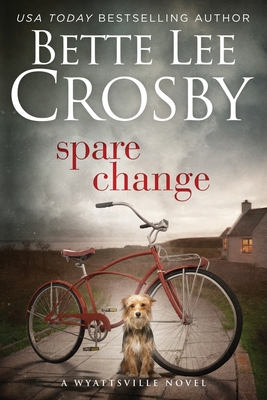 Spare Change (Paperback)
Family Saga (a Wyattsville Novel Book 1)
Bent Pine Publishing, 9780983887911, 272pp.
Publication Date: September 27, 2011
* Individual store prices may vary.
Description
Olivia Westerly's father disowned her when she tossed her nose in the air and left home in pursuit of a job he considered scandalous. He expected that she'd marry and settle into having babies as her friends had done; but Olivia simply couldn't tolerate the thought. Why just the mere mention of children sent chills up her spine Believing that children weigh a woman down like a pocket full of stones, Olivia avoided such entanglements for almost forty years...but when she meets Charlie Doyle everything changes. Even though Charlie has a son, and a grandson he's supposedly never seen, Olivia is blinded by love and happily says "I do." That happiness is cut short when Charlie dies on their honeymoon and Olivia returns home to find eleven year old Ethan Allen Doyle sitting on her doorstep. The boy's parents are dead and only two people know the truth of what happened-Ethan Allen isn't talking and the murderer wants to make certain he never does. Olivia is the only one who can stop it from happening.
About the Author
Award-winning author Bette Lee Crosby is originally from New Jersey, but now makes her home in Southern Florida where she lives with her husband Richard and an adopted Bichon Frise. A highly entertaining public speaker, Bette makes frequent appearances to support the various charities of women's groups, and schedule permitting, she will join book talks and book club discussion groups. In 1997 Bette abandoned the fast-paced world of advertising and embarked on a career as a novelist. Her books, frequently written in a Southern voice, cover a wide spectrum of locales and personalities as they tell tales of courageous women overcoming life's obstacles. Her novels were first recognized in 2006, when she won the National League of American Pen Women Award for unpublished fiction with What Matters Most. In 2007 she won the National League of American Pen Women's First Place Fiction Award for her novel Girl Child; in 2009 her novel Cracks in the Sidewalk received the prestigious Royal Palm Literary Award from the Florida Writers Association for Women's Fiction and in 2010 her novel Spare Change received a Royal Palm Literary Award for unpublished fiction. Before redirecting her talents to works of fiction, Bette enjoyed a noteworthy career in advertising and marketing working in a diversity of industries ranging from financial services to collectibles. She served as Editor-in-Chief for Innovations, a new product development publication, and as Contributing Editor for numerous trade publications including Giftware News, Supermarket News and Packaging Digest. As the U.S. Marketing Director for the distributor of world famous M.I. Hummel figurines, Bette served as a company spokeswoman and public relations figurehead. Much of her career, however, was spent in the challenging environment of advertising agencies-including a five-year stint as co-owner and Creative Director of the award-winning OTK Advertising Agency.