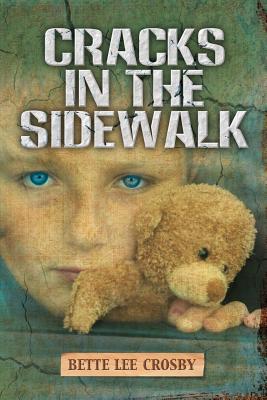 Cracks in the Sidewalk (Paperback)
Bent Pine Publishing, 9780983887928, 332pp.
Publication Date: September 22, 2011
* Individual store prices may vary.
Description
From the Bestselling Author of Spare Change, comes a powerful story that is a heart-wrenching reminder of how fragile relationships can be. Cracks in the Sidewalk is based on a true story. 2011 FPA President's Book Award Gold Medal 2009 Winner Royal Palm Literary Award Claire McDermott is a Wife, a Mother, a Grandmother... Her only daughter is gravely ill...Her son-in-law is resentful and angry...Her grandchildren are missing... After years of writing letters, hoping to find the children, hoping to bring them back, Claire receives a reply. A dog-eared gray envelope is stuffed into her mailbox, but will it bring hope or simply put an end to the waiting?
About the Author
Author of the Amazon Bestseller, Spare Change, Bette Lee Crosby is known for creating characters who will grab hold of your heart and never let go. They are characters you will both love and love to hate. And, Crosby manages to brighten even the most dire circumstances with heartfelt moments that will be remembered long after you have finished the book. Crosby's work was first recognized in 2006 when she received The National League of American Pen Women Award for a then unpublished manuscript. Since that, she has gone on to win several more awards, including another NLAPW award, three Royal Palm Literary Awards, the FPA President's Book Award Gold Medal and most recently the 2011 Reviewer's Choice Award and Reader's View Southeast Fiction Literary Award. Her published works to date are: Cracks in the Sidewalk(2009), Spare Change (2011), The Twelfth Child (2012), and Life in the Land of IS (2012). Life in the Land of IS is a memoir written for Lani Deauville, a woman the Guinness Book of Records lists as the world's longest living quadriplegic amd Cupid's Christmas. Her latest novel, What Matters Most will be released in early 2013.