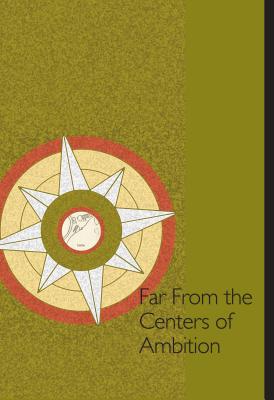 Far From the Centers of Ambition (Multiple copy pack)
Lorimer Press, 9780983893653, 368pp.
Publication Date: June 1, 2013
* Individual store prices may vary.
Description
Two perfect bound volumes enclosed in cloth slip case
Confluence: full color throughout; 256 pages
Varve: full color throughout; 112 pages
At?Black Mountain College, poets, philosophers, scientists and painters such as Robert Duncan, Buckminster Fuller, Merce Cunningham, John Cage and Josef Albers engaged in a vast experiment whose widespread results are still felt around the world today. Lenoir-Rhyne University's 2008 Spirit of Black Mountain College was the country's only major acknowledgment of the 1933 opening of Black Mountain College. While remnants of the Spirit of BMC celebration can still be found on-line, Far from the Centers of Ambition keeps a tribute to the College alive in print. 
The poetry and art of  Ted Pope collected in Varve emerges directly from his inspired BMC celebration installation, The Black Mountains of Mars. Pope, of Morganton, NC is often cited as embodying both the avant-garde and Appalachian, the disruptive and down-to-earth, energies which we have come to associate with the vast array of BMC artists.
About the Author
Rand Brandes, Lenoir-Rhyne University's Martin Luther Stevens Professor of English, is the founder and director of L-R U's Visiting Writers Series. A recipient of two Senior Fulbright Fellowships to work with Nobel Laureate Seamus Heaney in Dublin, Brandes has published widely in Modern and Contemporary British and Irish Poetry.    
Lee Ann Brown was born in Japan, raised in Charlotte, NC, and now lives in New York City and Marshall, NC. She is Associate Professor of English at St. John's University, editor of Tender Buttons Press, and produces poetry in performance in NYC as Page Poetry Parlor, and in NC as The French Broad Institute.
A writer and designer originally from the Chicago area, Leslie Rindoks holds an MFA from Purdue University and studied at Iowa Writers' Workshop. She is the executive editor at Lorimer Press and has written five books including A Town By Any Other Name.
or
Not Currently Available for Direct Purchase