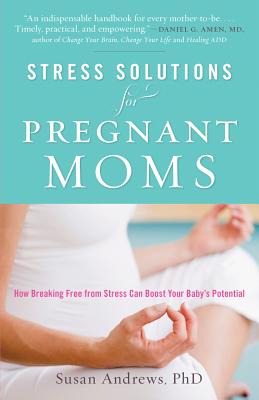 Stress Solutions for Pregnant Moms (Paperback)
How Breaking Free from Stress Can Boost Your Baby's Potential
Twin Span Press, 9780983898405, 289pp.
Publication Date: May 1, 2012
* Individual store prices may vary.
Description
What every pregnant woman needs to know to protect herself and her baby from toxic stress during pregnancy. Emerging new research links excess stress and anxiety during pregnancy to a higher risk of childhood problems, from preterm birth, learning disabilities, to ADHD. While not all stress is bad, people can fail to recognize when the day's build-up of stress tips into the danger zone-a problem in today's busy world In this cutting-edge work, the first of its kind, neuropsychologist Dr. Susan Andrews provides effective solutions to prenatal stresses: * Self-assessments to measure daily stress levels * A personalized formula to calculate daily relaxation and stress reduction levels * A resource guide 30 natural ways to relax * how to lower dangerous cortisol levels * how to boost your baby's potential for physical and emotional well-being * Why managing stress while pregnant is as important as avoiding smoking or drinking alcohol.
or
Not Currently Available for Direct Purchase