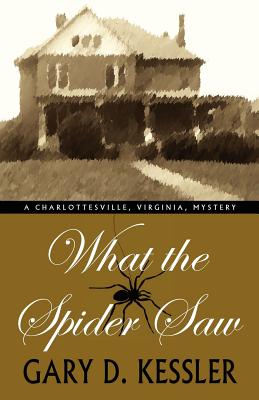 What the Spider Saw (Paperback)
Cedar Creek Pub, 9780983919230, 240pp.
Publication Date: March 1, 2012
* Individual store prices may vary.
Description
On the evening of September 4, 1904, Fannie McCue was strangled, clubbed, shot, and drowned in her Charlottesville, Virginia, home. On February 10, 1905, in the last execution to take place in the old city jail, Fannie's husband, former Charlottesville mayor J. Samuel McCue, was hanged for her murder. The story has never died and still floats in legends. Some say McCue confessed after being told what a spider saw of the murder. And some say that McCue, in fact, escaped his hanging and died of old age. WHAT THE SPIDER SAW is a work of fiction built on the foundation of the original McCue murder case, but set in a different century and with, of course, an entirely different set of characters. It uses the loose structure of a selection of the "facts" of the original case as a foil to twist the crime and basic associated characters to whole new possibilities and uses. Wes Lederman, a private investigator from Harrisonburg, Virginia, has been hired by Charlottesville's commonwealth attorney, Thaddeus Thornton, to pin the murder of his wife, Suzanne Thornton, to a man who turns out to be the husband of Thornton's mistress. The web of events spins around downtown Charlottesville to the back roads of Earlysville, Virginia.