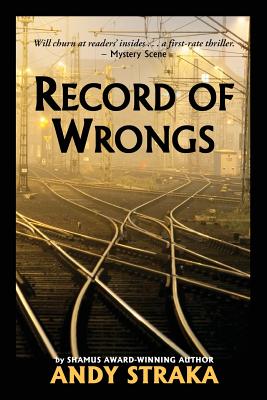 Record of Wrongs
Paperback

* Individual store prices may vary.
Description
Freed from prison when a new round of DNA testing casts reasonable doubt on his guilt, Quentin Price is about to confront a woman from his past who will make him an offer difficult to refuse: the chance to help solve the crime that put him behind bars. There is only one problem. What if Quentin is guilty? And, what if the woman happens to be his most improbable ally of all? In a thriller that crackles with a palpable sense of loss, Price, a former college security guard, balks when asked to join in a search for the real killer by the mother of the white coed he was convicted of raping and murdering. "Shamus Award winner Andy Straka is a heavily under-rated author unknown to many readers. If he keeps producing books like RECORD OF WRONGS he will be on top sooner rather than later. He is that good." --Angel L. Soto (I Love a Mystery Reviews) "Atmosphere, vivid setting . . . relentless tension, and characters you feel in your bones . . . a compulsively readable, gripping thriller." --Julia Spencer-Fleming "Highly recommended. I dare you to tell me I m wrong." --Michael Connelly.
Cedar Creek Pub, 9780983919285, 304pp.
Publication Date: March 1, 2013