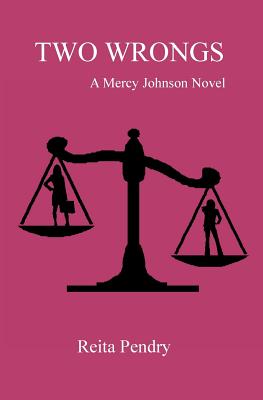 Two Wrongs
A Mercy Johnson Novel
Paperback

* Individual store prices may vary.
Description
Like politics, murder makes strange bedfellows. Federal prosecutor Laura Moss never thought she would need her long-time opponent Mercy Johnson, one of Washington's best criminal defense attorneys. But when she bludgeons her philandering husband to death, she sees Mercy not as an adversary but as a lifeline. Laura tells police she killed her husband because she thought he was an intruder who was sexually assaulting her daughter Anna. Anna tells police her mother killed her stepfather in a jealous rage because she knew he and Anna were lovers. Laura's freedom depends on Mercy proving Anna a liar. Mercy quickly learns that she will have a harder fight on her hands against her own client than against the government's prosecution machine. Their battle of wills convinces Mercy that Laura is willing to make the ultimate sacrifice, her freedom, to protect her child.
Laurel Springs Publishing, 9780983954316, 320pp.
Publication Date: February 7, 2015
About the Author
Reita Pendry was born in the mountains of North Carolina and raised in Charlotte, North Carolina. She graduated from the University of North Carolina School of Law. She practiced in North Carolina and Washington, D.C. For most of her career, she practiced criminal defense. She now lives and works in Charlotte, where she divides her time between writing and working for homeless animals.