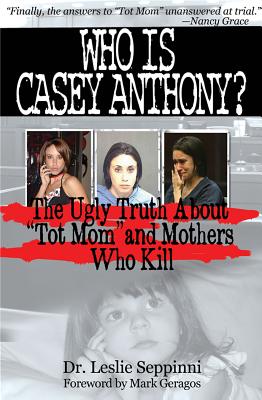 Who Is Casey Anthony?: Understanding the Motherly Motivation to Murder (Paperback)
Understanding the Motherly Motivation to Murder
Dunham Books, 9780983990628, 140pp.
Publication Date: February 21, 2012
* Individual store prices may vary.
or
Not Currently Available for Direct Purchase
Description
Casey Anthony was found "not guilty" of murdering her daughter Caylee. Most people were outraged by the verdict--convinced that Casey was guilty. The looming question for many is why? What provokes or motivates a mother to kill her child? Was Casey deranged, or, in a moment of rage, did she just snap? Dr. Leslie Seppinni explores the pathway of Casey's lies to her ultimate escape from justice. A mixed-race woman who truly knows adversity, Dr. Seppinni survived abandonment, abuse, and molestation to ultimately fulfill a tragedy to triumph life story. She proposes that a mother doesn't have to come from a wretched background with a terrible history of abuse in order to murder her child. Believing TV psychologists and psychiatrists have become too "solution focused" and have virtually turned the mental health profession into "life coaching with a prescription pad," Dr. Seppinni takes a look at moms who kill--and why--and shows that women have the same narcissistic motivations to murder as men: the pursuit of dominance, money, sex, and power.
Advertisement