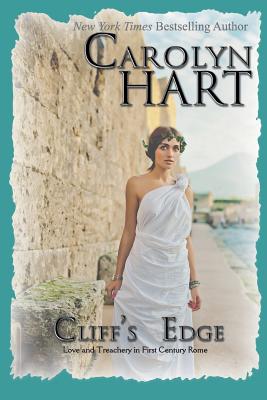 Cliff's Edge
Paperback

* Individual store prices may vary.
Description
Married at fifteen to a man chosen by her father, Camilla has long since resigned herself to the role of dutiful and respectable wife. Hers is a loveless union, however; her husband, Decimus, has no interest in Camilla beyond the money, possessions, and social station she provides him. And then Camilla meets the good and gentle Marcus Julius Paulus and learns for the first time what it means to be cherished by a man. Despite her feelings for Marcus, Camilla would rather give up her true love and lasting happiness than bring scandal on her family. But when she learns of ambitious Decimus's despicable plan to gain favor with the emperor Caligula, Camilla knows she must free herself from her husband's clutches. Now she has become a liability and Decimus is determined to rid himself of the wife he has never loved without giving up either her money or family connections.
Oconee Spirit Press LLC, 9780984010998, 198pp.
Publication Date: August 8, 2014