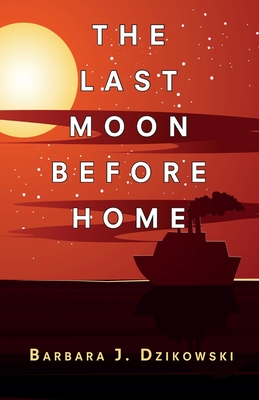 The Last Moon Before Home
Paperback

* Individual store prices may vary.
Description
When Willow Trudeau is given her dead mother's diary on her tenth birthday, she learns a hard truth: her mother chose Willow's life over her own. Years later, at loose ends over her identity and abandoning college, Willow journeys to a deteriorating ethnic neighborhood in Indiana to search for a father, Leon Ziemny, about whom she knows only his name.
Meanwhile, Leon's father, Walt, a plain-spoken, retired steelworker who runs a dying tavern, has just been diagnosed with Alzheimer's disease. When Willow turns up at the tavern one night, she and Walt forge an immediate connection in their shared flux. Without knowing she's Leon's child, he offers her a bartending job.
Walt's descent into Alzheimer's turns the lives of his family-his wife, Mary; sons Leon and Ricky; and Leon's wife, Stella-upside down. It causes further discord in Leon's already-troubled marriage and threatens Ricky's sobriety, forcing them to reevaluate their own past choices. Only Willow, who continues to conceal her true identity, seems able to provide the balm for her grandfather's ailing soul and changing needs, including his ongoing plea to return to a home that no longer exists. But at what cost? Are we shackled by our past, or can it be redeeming?
Wiara Books, 9780984030569, 302pp.
Publication Date: June 15, 2020