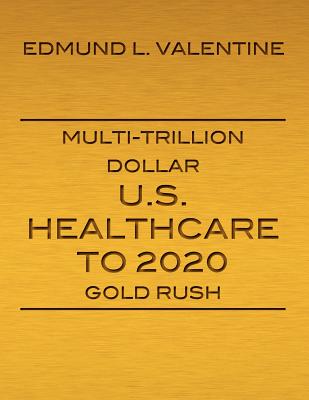 Multi-Trillion Dollar U.S. Healthcare to 2020 Gold Rush (Paperback)
MMC International Publishing, 9780984047802, 154pp.
Publication Date: February 2, 2012
Description
The 2012 through 2020 period presents companies and investors with unprecedented opportunities to create wealth. The Patient Protection and Affordable Care Act (PPACA), which contains provisions pioneered by both Republicans and Democrats, is the single largest technology stimulus, innovation implementation and development, job creation, and waste elimination legislation in the history of the United States (U.S.). PPACA is capitalizing on four major trends: 1) increasing demand, 2) new enabling technologies, 3) innovation, and 4) an imperative to contain increasing healthcare costs. If not contained, healthcare expenditures will decrease American's standard of living and ability to compete on a global basis. Implementation will result in market driven revolutionary change throughout every segment of the $2.6 trillion (17.3% of the U.S. 2010 gross domestic product, GDP) U.S. healthcare system (slightly larger than the GDP of the U.K.). It will cause a cultural shift within healthcare which will affect how each of the 17 million U.S. healthcare workers view and do their jobs. In the process, it will decrease inefficiencies/waste and create significant corporate and personal wealth. This book presents the major enabling technologies and innovations and the reasons why passage of PPACA and related legislation and regulation was and will be needed. The reader will also get insights relative to the respective industry strategic drivers and their implications for each of the major industry segments. While not designed to recommend investments, the leading companies in each major U.S. healthcare industry segment are listed.
About the Author
Edmund L. Valentine has over 27 years of healthcare industry experience. He has been the editor of multiple editions of MMC International's Trends Shaping U.S. Pharmaceutical Industry Strategies reports as well as therapeutic area reviews. Valentine is Chairman and C.E.O. of MMC International, a strategy, general management, business development, marketing and technology assessment advisory firm primarily focusing on the global healthcare industry. He is a recognized authority on the trends shaping the U.S. healthcare system.
Advertisement