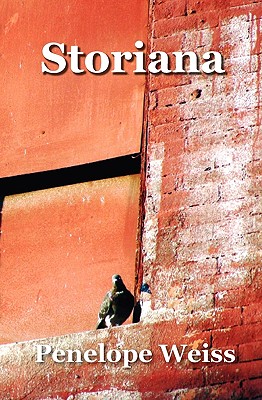 Storiana (Paperback)
Casa de Snapdragon Publishing Company, 9780984053063, 122pp.
Publication Date: April 10, 2010
* Individual store prices may vary.
Description
In STORIANA, a slender volume of just over one hundred pages, Penelope Weiss moves with the speed of light. She conveys a sense of New York life in a New York heartbeat. You will meet Egon and his sisters as well as Mr. K. and his kite. In whimsical stories set in New York City and in Vermont, you will encounter real and imagined animals such as a hanger-bird and a lion-bird and magical Dalmatians. The book opens with a story about the assassination of President Kennedy and ends with a story out of the Jewish shetl in Europe. All Weiss' stories are imbued with sunlight and the clairvoyance of children. The concluding tale, Velma and the Cossack, portrays a young girl, Velma, who looked right through the Cossack. Starlight, moonlight, sunlight all shine in this book, which takes a highly imaginative spin on life in the Big Apple, in Vermont, and other, sometimes imaginary, places. Open Storaina. You will fall in.-- Lynn Strongin.