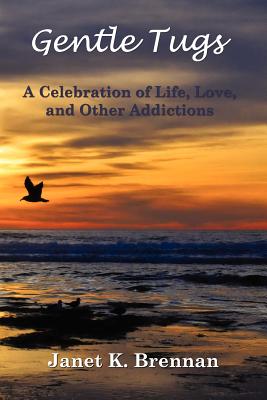 Gentle Tugs (Paperback)
Casa de Snapdragon Publishing Company, 9780984053070, 168pp.
Publication Date: March 17, 2010
* Individual store prices may vary.
Description
A composition of life, love and the many facets of their complex puzzle. All life is a Tarantella and must be danced to the fullest in order to understand the journey.
About the Author
Janet released a book of inspirational poetry entitled A Stronger Grace (Casa de Snapdragon, 2007), a book of southwestern poetry entitled Recollections of an Old Mind, West (Cyberwit Publishing, 2006), an historical novel entitled Harriet Murphy: A Little Bit of Something (Casa de Snapdragon, 2009) and a memoir taking a deep look inside herself entitled A Dance in the Woods (Casa de Snapdragon, 2007.) Her poetry and short stories can be seen in various books and magazines, including: SP Quill Magazine, Common Swords Magazine, The Power of Prayerful Living (Rodale Books), Taj Mahal Review (Cyberwit), Different Worlds - A Virtual Journey (Cyberwit, 2006), Chicken Soup for the Christmas Soul (Chicken Soup for the Soul Publishing, 2008), and Earthships, a New Mecca - An Anthology of New Mexican Writers (Horse & Tiger Press, 2007.)