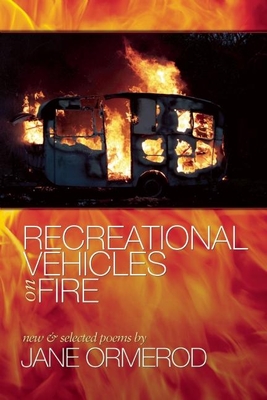 Recreational Vehicles on Fire (Paperback)
New and Selected Poems
Three Rooms Press, 9780984070015, 112pp.
Publication Date: September 24, 2009
* Individual store prices may vary.
Description
Recreational Vehicles on Fire by Jane Ormerod is an extraordinary first full-length collection of poetry by a completely original modern voice. Daring and innovative, yet remarkably accessible, Ormerod explores the psyche and reduced position of humanity in a world increasingly overtaken by corporate greed and faceless machines. She invites the reader to examine with her how--of if--basic human emotions such as grief, joy and love fit into the present, and ponders their place in relation to past and future. Each poem is a stunning example of language and thought, delivered in a variety of unique forms. Ormerod is indeed a force to be reckoned with.
About the Author
JANE ORMEROD is the author of two poetry collections, Welcome to the Museum of Cattle and Recreational Vehicles on Fire (both Three Rooms Press), the chapbook 11 Films (Modern Metrics, 2008), and the spoken word CD Nashville Invades Manhattan. Born in England, she now lives in New York City and performs extensively across the United States and beyond--San Francisco, Boston, Philadelphia, Salt Lake City, Britain, Canada, Ireland, and The Netherlands to name just a few places. She is a founding editor at great weather for MEDIA.