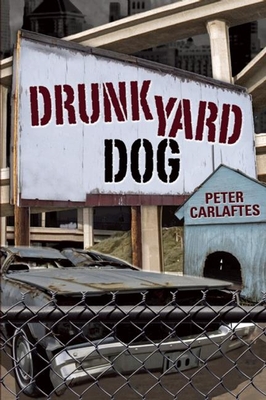 Drunkyard Dog
Paperback

* Individual store prices may vary.
Description
DrunkYard Dog by Peter Carlaftes is a collection by a poetic master who has honed his intense, insightful and inspiring poetic voice on the playgrounds of the Bronx, and, later--the bars of Manhattan. Tales of bartender blues and bliss, injected with hope in a mileau of madness. Lush portraits of urban personas like Goodtime Charlie, the Battling Brothers, Ronnie the Cop and Uncle Willie. Cinematic swirls of downtown denizens in stark raving shades of shot-infused clarity. A poetic pub crawl that picks up the pieces of a dismantled present and puts them back together in a brand new cocktail. Carlaftes offers a brilliant poetic voice, filled with drop-dead humor, searing insight and resilient originality, even while resonating with overtones of Bukowski, Baudelaire and Bogart.
Three Rooms Press, 9780984070046, 158pp.
Publication Date: June 7, 2010