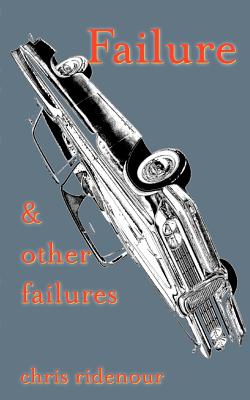 Failure & Other Failures (Paperback)
Night Bomb Press, 9780984084258, 128pp.
Publication Date: April 1, 2012
* Individual store prices may vary.
Description
Failure & Other Failures represents the first full-length collection of work from Portland, Oregon writer and artist Chris Ridenour in five years. Though the majority of Mr. Ridenour's published work has traditionally been poetic, this collection is largely comprised of short fictional work. Most of the stories here present a variety of soft polemics hidden inside a Trojan horse of absurdist humor, recalling influences as diverse as Twain, Vonnegut, and Trillin. The results veer between lampoon and homage and offer light, smart reads as an alternative to the comparatively dour tone of much of today's literature.