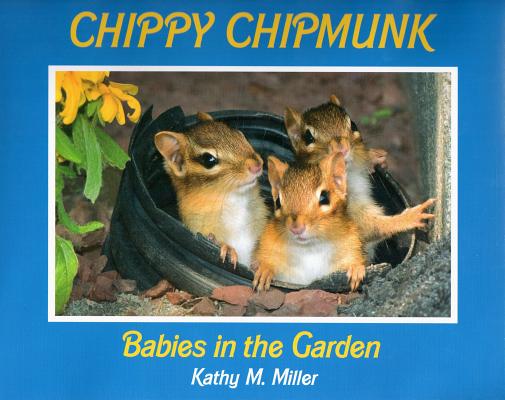 Chippy Chipmunk (Hardcover)
Babies in the Garden
Celtic Sunrise, 9780984089314, 40pp.
Publication Date: October 21, 2011
* Individual store prices may vary.
Description
Chippy Chipmunk: Babies in the Garden is a delightful glimpse into the real lives of baby chipmunks featuring more than 80 beautiful photographs and an educational, fun narrative. The second book in this multi-award winning series, continues the adventures of Chippy, the author's resident chipmunk, who we met in Chippy Chipmunk Parties in the Garden. Chippy has found a mate and started a family. This book captures humorous and intimate moments of baby chipmunks interacting in the author's garden and finding their way in the world. Since chipmunks quickly disperse within a few weeks of emerging from the burrow, author/photographer Kathy Miller provides rare moments in a natural habitat most people never see. Interesting facts about chipmunks are included in the back of the book that enhance learning, expand vocabulary and raise a child's curiosity. Miller's unique approach and style narrow the growing gap between children and nature. This high quality, enlightening book weaves together the best of visual and language arts, science, photography and narrative.
About the Author
Kathy M. Miller, teacher, cellist, and award-winning nature photographer, is the author of the multi-award-winning photo-essay children's book, Chippy Chipmunk Parties in the Garden (2009, Celtic Sunrise). Beyond her book, her photographic credits include appearances in various newspapers and magazines, multiple brochure covers, the Hawk Mountain News, and the 2009 Schuylkill County Visitors Guide. One of her photos graced the cover of the Yuengling Brewery Cookbook, while ten were published in the book Rescuing Wildlife (2009, Stackpole). Her engaging and interactive multimedia nature program about backyard nature has been a popular presentation in many libraries and schools across North America. It includes tips on photography as well as a hands-on burrow-building simulation. She is a regular speaker at various reading and Library Association conferences. Born and raised in Ottawa, Canada.
or
Not Currently Available for Direct Purchase