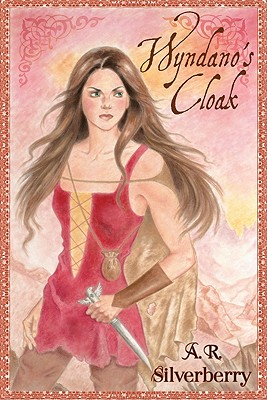 Wyndano's Cloak (Hardcover)
Tree Tunnel Press, 9780984103768, 424pp.
Publication Date: March 1, 2010
* Individual store prices may vary.
Description
Jen has settled into a peaceful life when a terrifying event awakens old fears—of being homeless and alone, of a danger horrible enough to destroy her family and shatter her world forever. She is certain that Naryfel, a shadowy figure from her past, has returned and is concentrating the full force of her hate on Jen's family. But how will she strike? A knife in the dark? An attack from her legions? Or with the dark arts and twisted creatures she commands with sinister cunning? Wyndano's Cloak may be Jen's only hope. If she can only trust that she has what it takes to use it. A tale of madness, friendship, and courage, Wyndano's Cloak reveals the transformative power of love and forgiveness, and the terrible consequences of denying who you really are.
About the Author
A. R. Silverberry, the pen name of Peter Allan Adler, holds a B.A. in music and a Ph.D. in psychology. Ever feeling the call for a creative life, he's a watercolorist, pianist, and composer. Silverberry's family is filled with successful writers, actors, artists, and musicians. He remembers being fascinated at an early age as his father explained how to create a plot by throwing together characters with opposing motives. Before he was old enough to write, he stole away with his mother to dictate a story. The love for fantasy was stimulated by a babysitter who, with a seemingly endless supply of Oz books, read him to sleep. Fairy tales, Tolkien, and the spine-tingling tales of Robert E. Howard sealed the deal. Silverberry has been a licensed psychologist since 1991, and continues to balance his clinical practice with writing. Wyndano's Cloak is his first novel.
Praise For Wyndano's Cloak…
"Wyndano's Cloak, an engaging adventure with an extraordinary heroine, captures the courage and sense of adventure that lies in the heart of all young girls." Sandra Martz, editor, When I Am an Old Woman I Shall Wear Purple

"What more can a reader ask for?  Mystery, treachery, intrigue . . . and a magical cloak that may prove just as dangerous to use as not to use.  Delicious!"  Eric A. Kimmel, author of Hershel and the Hanukkah Goblins


"A castle, royalty, betrotheds, servants, a leather account book, and dubious individuals all blend together on the mystical journey through Wyndano's Cloak. Who is to be trusted? The visions and whispers bestowed upon Jen by Medlara haunt Jen. Should she act on them and warn her father? Danger is imminent with the threat of Naryfel.
"How could one person have so much power, to reach over time and distance and make her father quake so?"
Will unsuspecting individuals assist in the downfall of Jen's world as she knows it? People who surround Jen must summon a courage and determination to overcome threatening forces. Who will prevail and who will fail? What will the outcome be for Aerdem?
Author, A. R. Silverberry skillfully brings to life the kingdom of Aerdem and those who dwell there. Be prepared to be transported into the world of royalty and intrigue. The coolness of the castle floors will settle into the soles of your feet and the chill throughout your body will flow over you as the battle to save Aerdem and all who love it is fought."
Donna McDine, Children's Author
"Good versus evil in a rich tale full of magic, adventure and courage,
Wyndano's Cloak
reminds us of the power in each of us to grow and transform into our very best self."
Susan Borkin, M.A., Psychotherapist, author of
When Your Heart Speaks, Take Good Notes: The Healing Power of Writing
or
Not Currently Available for Direct Purchase