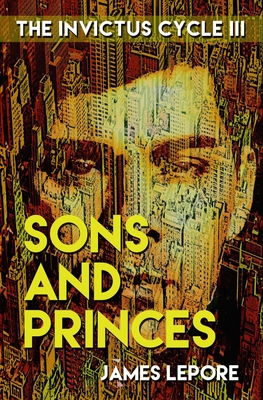 Sons and Princes
The Invictus Cycle Book 3
Paperback

* Individual store prices may vary.
Description
Chris Massi has been running from his world his entire life. The son of a Mafia assassin and the former son-in-law of a mob kingpin, Massi has tried to stay on the right side of the law, building a prestigious career as an attorney, and insulating his children as much as possible. But now a series of tragedies have left him without a law license and without several of his loved ones. And at the same time, his teenaged son is beginning to gravitate toward the gangster world Chris has tried so hard to protect him from.
Michele Mathias has been running away from her life for more than a decade. Once a promising young woman with a future, she's now a drug addicted street player living with the knowledge that her daughter the only bright thing in her life was taken away from her. When her roommate is murdered in a mob-related hit, her life intersects with Chris's life and their worlds change forever.
For Chris, a showdown is coming. The only way for him to save his son and regain his future is to face and maybe even embrace the demon he's always avoided. For Michele, her last chance at redemption has arrived. How their journeys collide with the dark New York underworld is the stuff of the kind of suspenseful, passionate drama we ve come to expect from James LePore.

Story Plant, 9780984190522, 352pp.
Publication Date: April 5, 2011
About the Author
James LePore is an attorney who has practiced law for more than two decades. He is also an accomplished photographer (his work can be seen at www.nakedeyeimages.com). He lives in South Salem, NY with his wife, artist Karen Chandler. Sons and Princes is his third novel, following A World I Never Made and Blood of My Brother as part of a three-paperback tandem The Story Plant will publish in 2010. He is currently at work on his fourth novel, which The Story Plant plans to publish in hardcover in 2011.