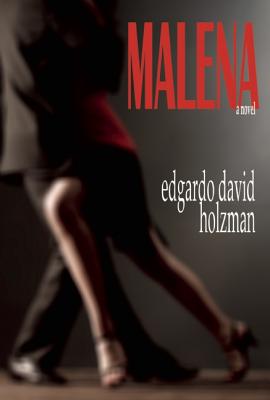 Malena (Paperback)
Nortia Press, 9780984225279, 354pp.
Publication Date: April 17, 2012
* Individual store prices may vary.
Description
Publishers Weekly: Set during Argentina's Dirty Wars of the late 1970s and early 80s, Holzman's stunning debut novel follows two men clamoring for a woman's heart as they weather the country's descent into brutality. As Captain Diego Fioravanti dances with Ines to their favorite tango, "Malena," his thoughts pirouette from the woman in his arms to his dreaded impending rendezvous with a high-ranking military official. Entangled in a web of mistrust and state-sanctioned atrocities, Diego is desperate to escape the rogue military. Meanwhile, Kevin "Solo" Solorzano, an American interpreter stationed in Washington D.C. and who spent time in Argentina in his youth, struggles in the midst of a divorce and a tumultuous joint-custody suit for his children. But when an assignment from the Organization of American States sends him to Argentina, he jumps at the chance to rekindle the flame with the woman he left behind 16 years ago. As the number of los desaparecidos rises, Diego and Solo must overcome their rivalry in order to survive, but neither wants to relinquish their love for Ines. Holzman, an Argentinian himself, has crafted a beautiful tale grounded in history and propelled by fast-paced storytelling.

About the Author
Edgardo David Holzman is intimately familiar with Argentina's 1976-1983 military dictatorship, which serves as the backdrop for "Malena." Born in Buenos Aires and currently living in Philadelphia, Holzman obtained his law degree in Argentina and his LLM in the U.S. As an attorney and translator, he has worked for a number of international organizations--experiences that led him to the historical record behind "Malena," especially "Nunca Mas" (Never Again), the 1984 report of the Argentine National Commission on the Disappeared. "Malena" is his debut novel.
Praise For Malena…
For nearly eight years, [Argentina's] junta carried out a meticulously planned and executed program of state terrorism known as the Dirty War,' which, according to internal estimates, led to the kidnapping, torture, or execution of nearly 30,000 Argentinians, most of them innocent civilians, at more than 340 concentration camps located throughout the country. This horrific world is the setting of Holzman's arresting, moving, and disturbing thriller about three friends who try to survive the brutality around them and eventually escape it.
Philadelphia Inquirer


A beautiful portrait of one of the most terrible moments in Latin American history. Holzman has masterfully created a time machine that will transport readers into the heart of Argentina during the Dirty War."
Brian Nelson, author of The Silence and the Scorpion: The Coup Against Chavez and the Making of Modern Venezuela (Best Book of 2009, The Economist)
[A] harrowing portrait of the human cost of oppression. ... A powerful piece of historical fiction, this gripping testament to the brutality of Argentina's military dictatorship may shake readers to their core."
Library Journal
"With delicate portraits and a rich sense of place, Malena allows us to understand what it must be like to face the power of a terror regime. This is not simply the story of how far Argentina descended into evil during the dirty war' of the 1970s, but of everyone in every country who has had to confront the extremes of human cruelty. It is both a powerful moral tale and an evocative tribute to the human spirit."
Stephen Kinzer, author of All the Shah's Men and Reset
"This gripping novel will haunt you long after you've raced to its last page. Malena is a book of courage, love, and the darkest side of human nature that is inextricably linked to the foundations of the modern human rights movement. It should be required reading for Latin American history, human rights, or political science classes, as well as anyone who craves a great work of historical fiction."
Charlie Clements, Director of the Carr Center on Human Rights Policy, Harvard Kennedy School of Government
"Through sheer artistry, Holzman has fashioned a poignant love story against a shameful backdrop of official terrorism. Passionate and timeless, Holzman's novel of tormented men and haunting women guarantees that we will not forget the era they were forced to endure."
A. J. Langguth, author of Patriots and Hidden Terrors: The Truth about U.S. Police Operations in Latin America
Malena is fiction that feels all too real to those who witnessed Argentina's dirty war.' Through a work of art, Holzman makes a most powerful case for why, three decades later, Argentina has decided that human rights crimes will not go unpunished."
Juan E. Mendez, UN Special Rapporteur on Torture and former prisoner of conscience
or
Not Currently Available for Direct Purchase