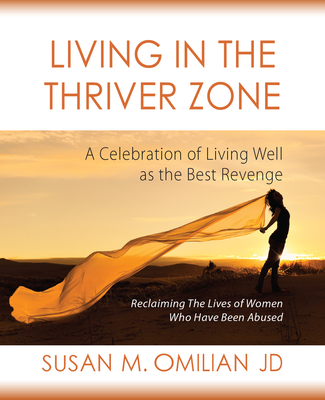 Living in the Thriver Zone (Paperback)
A Celebration of Living Well as the Best Revenge (The Thriver Zone Series)
Butterfly Bliss Productions, 9780984250974, 168pp.
Publication Date: October 6, 2020
* Individual store prices may vary.
Description
Susan Omilian's third book in The Thriver Zone Series,TM invites you to revel in what you have accomplished so far as a thriver and celebrate the new vigor, focus and purpose to your life. In this book, you'll re-affirm your connection to the Happy Person Inside, a part of you untouched by all that has happened, and work on vanquishing your Inner Critic's power to sabotage your journey forward. See yourself as the hero of your own story so you can take the call to adventure, find allies and friends to meet your challenges and reap the reward of finding your true, authentic self. Then living well is not only your best revenge, but the song of your soul and the fulfillment of all your dreams. Author, speaker and recognized expert on the journey beyond abuse, Susan Omilian has successfully used her unique, innovative motivational model for taking this journey from victim to survivor to thriver with hundreds of women over the last twenty years.
About the Author
Susan Omilian JD, an attorney, author, motivational speaker, and nationally recognized expert, has worked to end violence against women for the last forty years.