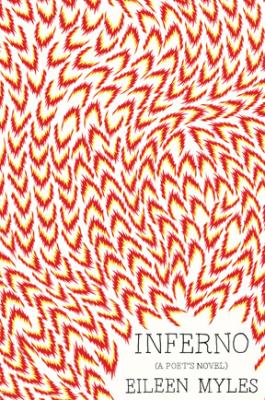 Inferno (Paperback)
A Poet's Novel
O/R Books, 9780984295074, 271pp.
Publication Date: September 14, 2010
* Individual store prices may vary.
Description
From its beginning — "My English professor's ass was so beautiful." — to its end — "You can actually learn to have grace. And that's heaven." — poet, essayist and performer Eileen Myles' chronicle transmits an energy and vividness that will not soon leave its readers. Her story of a young female writer, discovering both her sexuality and her own creative drive in the meditative and raucous environment that was New York City in its punk and indie heyday, is engrossing, poignant, and funny. This is a voice from the underground that redefines the meaning of the word.
Praise For Inferno: A Poet's Novel…
"What is a poem worth? Not much in America. What is a life worth? Inferno isn't another 'life of the poet,' it's a fugue state where life and poem are one: shameful and glorious. People sometimes say, 'I came from nothing,' but that's not quite right. Myles shows us a 'place' a poet might come from, did come from––working class, Catholic, female, queer. This narrative journey somehow takes place in a moment, every moment, the impossible present moment of poetry." – Rae Armantrout



"Zingingly funny and melancholy, Inferno follows a young girl from Boston in her descent into the maelstrom of New York Bohemia, circa 1968. Myles beautifully chronicles a lost Eden: 'The place I found was carved out from sadness and sex and to write a poem there you merely needed to gather.' " — John Ashbery



"Eileen Myles debates her own self identity in a gruffly beautiful, sure voice of reason. Is she a 'hunk'? A 'dyke'? A 'female'? I'll tell you what she is––damn smart! Inferno burns with humor, lust and a healthy dose of neurotic happiness." — John Waters
or
Not Currently Available for Direct Purchase