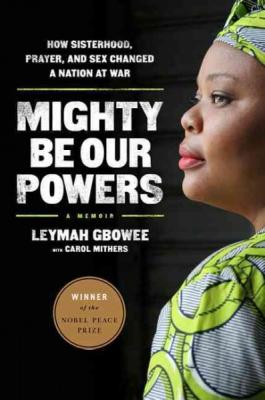 Mighty Be Our Powers: How Sisterhood, Prayer, and Sex Changed a Nation at War (Paperback)
How Sisterhood, Prayer, and Sex Changed a Nation at War
Beast Books, 9780984295197, 260pp.
Publication Date: March 26, 2013
Description
From the winner of the 2011 Nobel Peace Prize. In a time of death and terror, Gbowee brought Liberia's women together--and together they led a nation to peace. In the process, she emerged as an international leader who changed history.
About the Author
Leymah Gbowee is the winner of the 2011 Nobel Peace Prize. She is also the "Newsweek" and "The Daily Beast"'s Africa columnist. As war ravaged Liberia, Leymah Gbowee realized it is women who bear the greatest burden in prolonged conflicts. She began organizing Christian and Muslim women to demonstrate together, founding Liberian Mass Action for Peace and launching protests and a sex strike. Gbowee's part in helping to oust Charles Taylor was featured in the documentary "Pray the Devil Back to Hell." Gbowee is a single mother of six, including one adopted daughter, and is based in Accra, Ghana, where she is the cofounder and executive director of the Women Peace and Security Network-Africa.Carol Mithers is a Los Angeles-based journalist and book author. Her work has appeared in a wide variety of national publications.
Advertisement