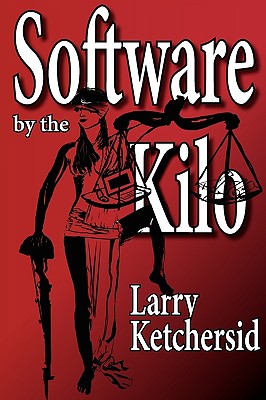 Software by the Kilo (Paperback)
Josara Media, 9780984304905, 302pp.
Publication Date: December 1, 2009
* Individual store prices may vary.
Description
Jason and Kenny needed investors for their startup company but when Italian drug smuggler Roberto Campioni makes them an offer they can't refuse, they get more help than they bargain for: the Feds and Interpol are watching, the smuggler's cartel created in violence during World War II is crumbling, and Roberto's henchmen, even with their love of Clint Eastwood movies, aren't the type of corporate advisers the pair dreamed of. And all Kenny wanted was an island vacation with his new girlfriend... ---------------- "Our other merchandise is sold by the gram, or by the kilo" said Luca. Carmine smirked at Jason. "Think you can sell software by the kilo?" Jason returned the smile. "I'll sell it any way they'll buy it." ---------------- "Master hacking, topless snorkeling, wine, war, and corporate intrigue spin smoothly in Larry Ketchersid's fast moving, high octane second novel, spanning two continents, two time periods, and all kinds of friendship, business, and love. If you like high-tech action served with cultural savvy and keen human insight, you'll snap up Software by the Kilo." -Paul Levinson, author of The Plot to Save Socrates and New New Media "In Software by the Kilo, Larry Ketchersid writes about romance like a romantic, about computers like a geek, about the Mafia like a Don, about war like he's been there. Perhaps, best of all, he writes about ordinary people as though he were one." - Robert Flynn, author of Echoes of Glory and Wanderer Springs.