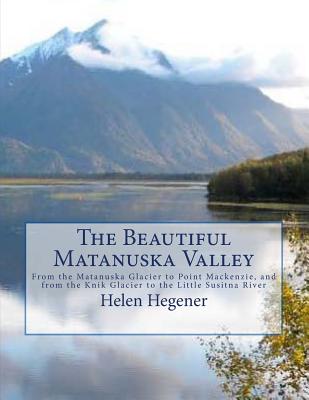 The Beautiful Matanuska Valley
From the Matanuska Glacier to Point Mackenzie, and from the Knik Glacier to the Little Susitna River
Paperback

* Individual store prices may vary.
Description
A photographic exploration of Alaska's Matanuska Valley. The founding, settling, and development, details about the Valley's geography, geology, transportation, agriculture, mining, recreation, tourism, and history. Highlighted by hundreds of full-color photographs, this book showcases the many wonders of the beautiful Matanuska Valley.
Northern Light Media, 9780984397754, 142pp.
Publication Date: August 20, 2013
About the Author
Alaska is my home, and the focus of my work, but I had the good fortune to be raised by parents who loved adventure, and they spent a lifetime traveling and exploring from California to Europe, from Arizona to Alaska. In my 35 years of writing and publishing I've been fortunate to continue the travels and explorations my parents began so long ago, and simply living and learning has given me a perspective and an appreciation which cannot be won any other way.