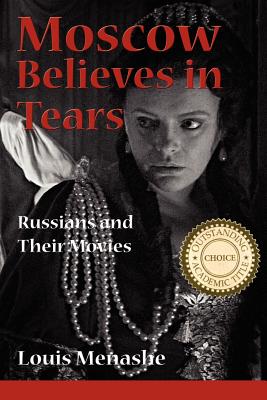 Moscow Believes in Tears
Russians and Their Movies
Paperback

* Individual store prices may vary.
Other Editions of This Title:
Hardcover (9/30/2010)
Description
This unique collection of writings and interviews highlights the important role that cinema can play for understanding Russian history, politics, culture and society in all phases-Tsarist, Soviet and post-Soviet. This is the book for the Russian movie aficionado - personal, pointed, funny, frank and full of all kinds of inside stories and political folk tales. It is a fascinating window on Soviet/Russian pop culture that only a cultural Marco Polo and fanatical movie-goer like Louis Menashe would even dare attempt. -Hedrick Smith, Pulitzer Prize-winning author of The Russians and The New Russians "Menashe combines an encyclopedic knowledge of Russian history and society of the past 50 years with a broad-ranging and sensitive eye for cinematic meaning and detail." -Anthony Anemone, The New School University "This sparkling collection of film reviews, essays and interviews with filmmakers is a cultural history of Russia over the past 25 years. Highly recommended to everyone interested in Russia and the movies." -Denise J. Youngblood, University of Vermont, and author of Cinematic Cold War: The American and Soviet Struggle for Hearts and Minds. "A great national cinema is explored in its myriad colors and textures. Not a traditional history, the book is an archive of insights captured across years of passionate viewing." -Jerry W. Carlson, The City College and Graduate Center CUNY, host of the popular program, "City Cinematheque." "Menashe allows us to see both Russia's present and her past through his crisp, clear and fresh lens of a true expert who loves the country and its films, but always remains critical enough to see their flaws and merits." -Birgit Beumers, University of Bristol.
New Academia Publishing/ The Spring, 9780984406203, 442pp.
Publication Date: September 30, 2010