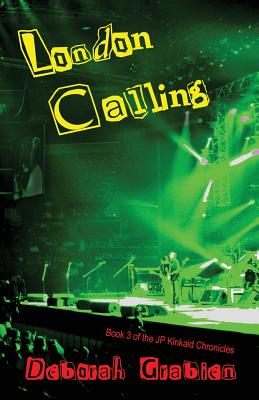 London Calling (Paperback)
Book #3 of the Jp Kinkaid Chronicles
Plus One Press, 9780984436200, 288pp.
Publication Date: August 1, 2010
* Individual store prices may vary.
Description
Newlywed superstar guitarist JP Kinkaid and his wife, Bree, head off to London for their honeymoon. The trip should be idyllic: take care of personal business in London, record a few songs, relax. Their honeymoon gets sidetracked when legendary director Sir Cedric Parmeley enters his 25-year-old rockumentary Playing in the Dark into competition at the Cannes Film Festival, and asks Blacklight to perform a free show at Frejus, near Cannes, to support it. But the film Parmeley screens the night before the Festival opens is not the film the band approved. In that ninety minutes of footage is evidence of an old hate crime, the only kind for which there's no statute of limitations. The men who perpetrated that crime have been hiding in plain sight in beautiful Provence. Their leader is a revenant from Homicide Lieutenant Patrick Ormand's past. And Ormand will stop at nothing to take him down--even if it means putting the band in the crosshairs of a sniper's scope on the red carpet at Cannes.