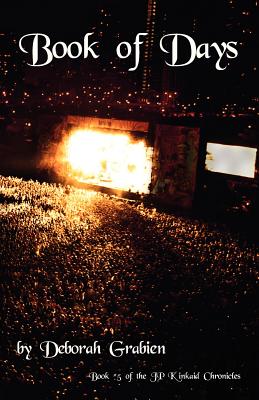 Book of Days (Paperback)
Book #5 of the Jp Kinkaid Chronicles
Plus One Press, 9780984436262, 306pp.
Publication Date: September 15, 2011
* Individual store prices may vary.
Description
The release of Blacklight's double CD, Book of Days, looks like business as usual. The relaxed tour showcases a revolutionary new set design, as well as Bombardiers keyboard ace Tony Mancuso along as a guest. No one can predict what happens next: the CD goes multi-platinum, generating the need for a very different kind of tour. At first, everything seems fine. It takes a while before guitarist JP Kinkaid realises something very dark is going on: a string of deaths, following Blacklight show nights. Things come to a head when a longtime member of Blacklight's extended touring family is killed. At the band's request, Homicide detective Patrick Ormand investigates, but uncovering the reason behind the deaths may be a lot easier than healing the wounds those deaths have caused.