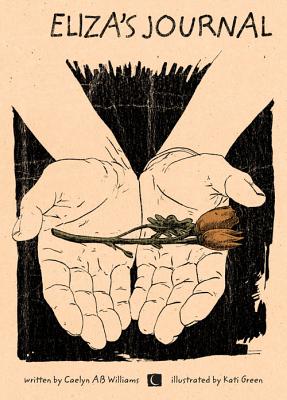 Eliza's Journal (Hardcover)
Craigmore Creations, 9780984442256, 180pp.
Publication Date: October 1, 2012
* Individual store prices may vary.
Description
Eliza Wolcott has been sent by her parents to live with her aunt and uncle for the summer on the small community of Orcas Island off the mainland of Washington State. What she imagines to be a fun-in-the-sun vacation quickly turns into a season of assuming responsibility as she is forced by her uncle to get a summer job. Eliza utilizes her talent as an artist and accepts a job as a "natural history illustrator" for the local eccentric Orville Tanner. While Mr. Tanner is strange and gruff, his grandson Charlie is friendly and handsome. As the summer progresses Eliza finds herself illustrating peculiar finds from the geologic past. Guided by curiosity and an uncanny sense that something is very different about the Tanner family, Eliza begins to snoop around for information and unlocks the Tanner family secret. Eliza documents her time on the island by writing and drawing in her journal, which is the format of the novel itself.
About the Author
Caelyn AB Williams has had a lifelong interest in paleontology, zoology, and particularly Orcas Island in the Puget Sound. She lives near Olympia, Washington. Kati Green is a graphic designer.
Praise For Eliza's Journal…
"Formatted as the journal of a teen-aged girl spending the summer with relatives on Orcas Island, Washington and taking up a job as a natural history illustrator while there, there is much about Eliza's Journal that appears promising, not the least of which being its potential to reach a demographic group of readers all-too-frequently underserved by natural history writers—teen-aged girls."  —Well Read Naturalist
"Funny, fast-paced, and contains just the right amount of mystery, science, and romance to capture a discerning middle grade reader."  —YA Books Central
"A fine pick for young adult readers, very much recommended reading."  —Midwest Book Review
or
Not Currently Available for Direct Purchase