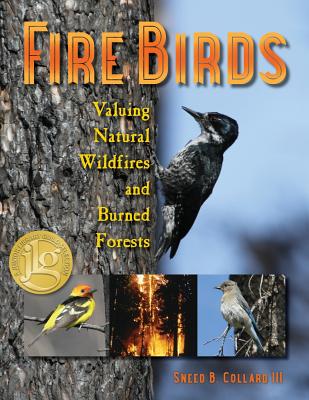 Fire Birds (Hardcover)
Bucking Horse Books, 9780984446070, 48pp.
Publication Date: January 15, 2015
* Individual store prices may vary.
Description
In Fire Birds Valuing Natural Wildfires and Burned Forests, award-winning science author Sneed B. Collard III challenges society's negative views toward natural forest fires. By focusing on the research of biologist Richard Hutto, Collard reveals the complex relationships between fire and thriving plant and animal communities. The book especially focuses on the heavy use of burned forests by dozens of bird species and debunks the idea that burned forests are worthless wastelands.
Besides delivering a powerful environmental message, Fire Birds couldn't be more timely. With record numbers of acres burning every year, pressure to suppress wildfires and "salvage log" burned forests has never been greater. Stunning photographs and clear text deliver the message that recent fire policies have been backfiring badly.