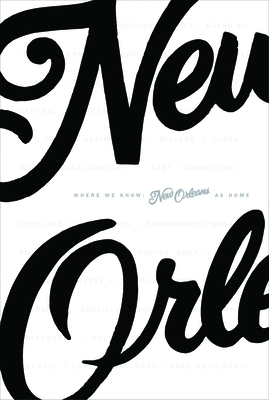 Where We Know
New Orleans as Home
Paperback

* Individual store prices may vary.
Description
"Where We Know creates a mosaic of the ultimate mosaic city...these writers illuminate the city's past and the present in a gritty homage fit for natives and foreigners alike. Designed as though Chin Music Press/Broken Levee Books intends to singlehandedly resurrect the art of bookmaking, Where We Know is a book you'll want at your bedside and on your coffee table." --Lucia Silva, NPR "Rutledge (English, Univ. of New Orleans) shows himself, in an introduction both touching and sincere, to understand fully the city and its struggles, to love New Orleans for what it is and what it can be, what it means both to those who decided to stay and those who left." --Library Journal "Where We Know is a must for anyone who wants a more excellent understanding of the tenacity of the people of New Orleans." --The Midwest Book Review Five years after Katrina, New Orleans is still limping. This second book of a planned trilogy looks at both those who stayed on and rebuilt their lives in New Orleans and those who had to say goodbye. It also weaves in historical references and quotes from Louis Armstrong, Lafcadio Hearn, and many others. What emerges is a book that shows how lovers of New Orleans have always battled with its darker side, and how the people's knack for celebrating an impromptu second line goes hand in hand with their acknowledgment of the ghosts in their midst.

Praise For Where We Know: New Orleans as Home…
"These selections combine to provide yet another remembrance of the lives changed and neighborhoods destroyed by the devastating hurricane. They also celebrate the city's unwavering spirit." Publishers Weekly

"From 'Tattooing Katrina' to a marvelous essay on trumpeter Terence Blanchard to a meditation on food as prayer at the New Orleans table, the pieces are both elegiac and hopeful." Shelf Awareness

"Keeping with the precedent set by it's predecessor, Where We Know has been not only compiled and edited with care but admirably designed to reflect the character and spirit of New Orleans. It's great, not least because it reminds us of the plight of a devastated city still struggling to get back on its feet." Ace Jet 170
Broken Levee Books, 9780984457618, 257pp.
Publication Date: November 9, 2010
About the Author
David Rutledge is a literature professor at the University of New Orleans and the editor of the post-Katrina anthology Do You Know What It Means to Miss New Orleans? (Chin Music Press, 2006)