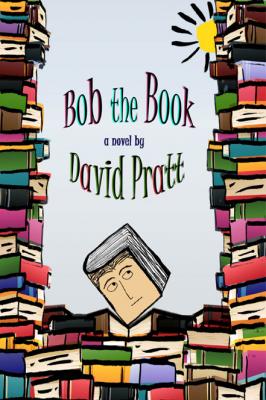 Bob the Book (Paperback)
Chelsea Station Editions, 9780984470716, 190pp.
Publication Date: October 1, 2010
* Individual store prices may vary.
Description
A charming romance of book meets book and boy finds boy. Meet 'Bob the Book, ' a gay book for sale in a Greenwich Village bookstore, where he falls in love with another book, Moishe. But an unlikely customer separates the young lovers. As Bob wends his way through used book bins, paper bags, knapsacks, and lecture halls, hoping to be reunited with Moishe, he meets a variety of characters, both book and human, including Angela, a widowed copy of Jane Austen's Mansfield Park, and two other separated lovers, Neil and Jerry, near victims of a book burning. Among their owners are Alfred and Duane, whose on-again, off-again relationship unites and separates our book friends. Will Bob find Moishe? Will Jerry and Neil be reunited? Will Alfred and Duane make it work? Read 'Bob the Book' to find all the answers...
Praise For Bob the Book…
"David Pratt takes a classic device from children's literature, the humanized object, and uses it not for a tugboat or lighthouse or velveteen rabbit but for a book on gay erotica. His voice is pitch-perfect as he follows his hero out into the world, creating a picaresque epic about books and bookstores, readers and collectors, conferences and bonfires. There's even a love story. 'Bob the Book' is smart, funny, learned and, like the best bibliophiles, just a little crazy."

--Christopher Bram, author of Mapping the Territory and Father of Frankenstein



"Brilliant. Pratt delivers with a flawless voice, three-dimensional characterization and genuine pathos. 'Bob the Book' may just be the best thing I've read all year."

--Jerry Wheeler, Out in Print



"This charming novel, recounted by Pratt with seamless insight into the inner lives of books, is told almost entirely by Bob and the books around him -- a seductive and eloquent literary accomplishment that, at last, answers the question: What is a gay book?"

--Richard Labonte, Bookmarks