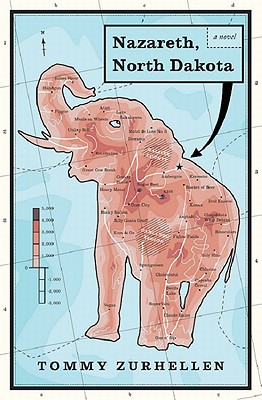 Nazareth, North Dakota (Paperback)
Atticus Books, 9780984510566, 212pp.
Publication Date: April 15, 2011
* Individual store prices may vary.
or
Not Currently Available for Direct Purchase
Description
Fiction. Winner of the 2012 Independent Publisher Book Award (IPPY) Gold Medal for Best Fiction from the U.S. Midwest Region. This gem of a novel a splendid recasting and modern retelling of the story of the young messiah is a fast, quirky, dirt-kicking ride through the Badlands of North Dakota from the early 1980s to the present, complete with feathered locks, KISS cover bands, and fire-and-brimstone preachers. It's an adventurous, irresistible tale about everything from a 31-year-old fugitive mom who escapes a motel shootout with an abandoned newborn to a corrupt sheriff, a kindhearted carpenter, the world's oldest man, and the chosen paths of two hell-raising, miracle-bent cousins. This incandescent debut is an authentic religious allegory connecting Lakota history with scripture. It contains plot twists and undeniable truths as deep and wide as the Little Missouri River, with ideas and messages so big, so earthshaking, so unmistakably divine, they do more than transform the little town of Nazareth. They change the world.
Advertisement