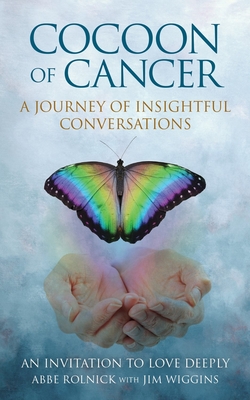 Cocoon of Cancer (Paperback)
An Invitation to Love Deeply
Sedro Publishing, 9780984511938, 120pp.
Publication Date: January 14, 2016
Description
A book of inspiration, Cocoon of Cancer: An Invitation to Love Deeply is for those diagnosed with cancer, their caregivers, families, and staff. This collection offers an insider's look at the way life changes forever when the word cancer is uttered. The essays and poems reflect an attitude of wonder, defiance, acceptance, and beauty through the painful journey.
Sometimes raw, letters to friends voice the unspeakable. The scientific voice of Jim, the patient, comes through when he has the energy to speak. His wife and caregiver Abbe witnesses and documents the signs of distress, gains, losses, and the new equilibrium that forges deep love. More than anything, this is an invitation to feel and find comfort.
Caregiver Tips, Questions I Still Ponder, and Questions for the Reader to Ponder are included at the end of the manuscript.
Praise For Cocoon of Cancer: An Invitation to Love Deeply…
"A poetic, poignant, and scientifically accurate memoir. . Abbe's Caregiver's Tips and insights to those who will identify with similar thoughts and feelings." Dr. Fred Appelbaum, Executive VP, Fred Hutchinson Cancer Research Center, President, Seattle Cancer Care Alliance. " Enlightening....I highly recommend this book for patients and families undergoing the sometime confusing, often, fearful, and yes, at times even joyful, process of cancer care." Dr. Bruce Mather at North Puget Cancer Center, Peach Health United General Medical Center.
Advertisement