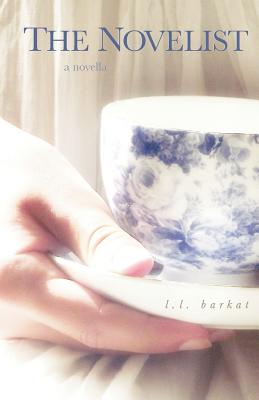 The Novelist (Paperback)
A Novella
T.S. Poetry Press, 9780984553198, 110pp.
Publication Date: August 24, 2012
* Individual store prices may vary.
Description
Working for a living. That's what the main character does in The Novelist. Secretly, she's a poet who's trying to come to terms with who she really is and whether or not she has what it takes to be a novelist. An intriguing read for aspiring writers, blocked Creatives, or anyone who appreciates wit and wisdom about the literary world. *** Follow copywriter and poet, Laura, as she tries to figure out how to write a novel to meet Megan Willow's challenge: a book by September.
Megan has a thriving tea business and does everything in a big way. To her, the idea of writing a novel in a matter of months is beyond simple. All you need is the will, and you'll find the way.
Confused by romantic love and her own place in the writing world, Laura delves into her past, as she tries to bring a novel into the present. To tutor her efforts, she culls wisdom and hope from greats such as Mario Vargas Llosa, Mary Shelley, and medieval story-weaver Murasaki (whose real name has been lost to history, because she was a woman).
Can Laura write a novel by September? She might not even make a cup of tea by midnight. So who's to say.
**** The Novelist is a pleasurable escape into the known and unknown world of Laura's inner journey. Barkat's ability to weave poetry into prose makes it impossible not to sink into her beautiful writing. It's one of those rare books you'll finish but leave on the nightstand.
-Darrelyn Saloom, co-author of My Call to the Ring: A Memoir of A Girl Who Yearns to Box
About the Author
L.L. Barkat is the author of six books, including Love Etc, and Rumors of Water: Thoughts on Creativity & Writing (twice named a Best Book of 2011). Her poems have appeared at Best American Poetry, VQR, NPR, and Every Day Poems. Staff Writer for The Curator and Managing Editor of Tweetspeak Poetry Barkat can be found at llbarkat.com.