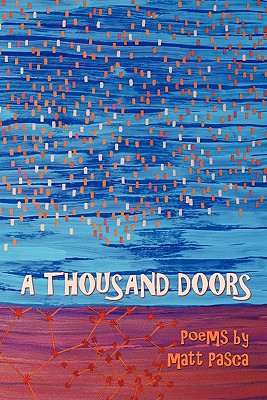 A Thousand Doors (Paperback)
Jb Stillwater Publishing Company, 9780984568161, 111pp.
Publication Date: April 10, 2011
* Individual store prices may vary.
Description
Poet Matt Pasca explores how personal suffering can be transformed into grace, as if through alchemy, when that grief can be shared with others. Using the Buddhist "Mustard Seed" parable as scaffolding, Pasca's work pays homage to Kisa Gotami's quest to save her son by finding a home where, impossibly, no suffering has befallen the inhabitants. Pasca's poems manuever deftly between the seemingly simple and mundane details of the world around us and the sublime world we often miss in the myopia of our pain. Just as Gotami comes to see her grief reflected in the eyes behind the doors upon which she desperately knocks, we too find our own sorrows and pleasures illumined by the light of Pasca's unflinching exploration and delicate crafting. In the end, A Thousand Doors testifies to the necessity of sharing our stories with courage and vulnerability, and how doing so can lead us further down the path of joy.