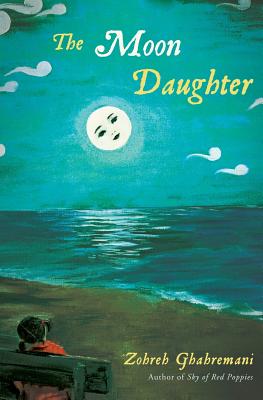 The Moon Daughter (Paperback)
Turquoise Books, 9780984571635, 384pp.
Publication Date: March 1, 2013
* Individual store prices may vary.
Description
Rana is certain that her third child will be a boy. She has two daughters, yet a husband who demands a son. When she gives birth to another girl, Yalda, the impact on her marriage is immediate. In 1970s Iran, living within a culture where marital rights and gender roles are maintained with tradition and fervor, Rana is pushed to make the hardest decision of her life, and begins to set in motion a chain of events that will ripple through the next generation.
A family saga, The Moon Daughter explores the universal dynamics of mothers and daughters, husbands and wives, and the struggles that define us.
Advance Praise for The Moon Daughter:
"Ghahremani's ability to tell the stories that have not yet been told about Iran enriches the landscape of American fiction and evokes the power of an emerging Iranian-American voice." Persis Karim, Director of Iranian Studies, San Jose State University
At once tragic and triumphant, this spellbinding drama is riveting through the final page." Marjorie Hart, author of Summer at Tiffany
Readers of Ghahremani's work are promised another novel that combines lyrical prose, exotic setting, and compelling story." Judy Reeves, author of A Writer's Book Of Days
Zohreh Ghahremani writes in both her native language Persian and English. Her debut novel, Sky of Red Poppies, was selected by KPBS and the San Diego Public Library as the citywide reading selection for One Book, One San Diego in 2012. She lives in San Diego with her husband. Visit her online at www.zoeghahremani.com