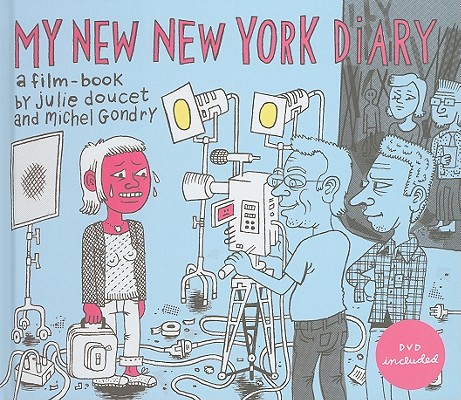 My New New York Diary [With DVD] (Hardcover)
Picturebox, Inc., 9780984589203, 80pp.
Publication Date: November 1, 2010
* Individual store prices may vary.
Description
In 2008, the famed director Michel Gondry (Eternal Sunshine of the Spotless Mind, Green Hornet, You'll Like This Film Because You're In It) wrote to legendary cartoonist Julie Doucet (of My New York Diary fame) to propose that they make a film together. Little did Gondry and Doucet know that the process itself would be the film, and they'd soon be starring in a "reality" comic and film of their own devising. They settled on a process that involved inserting the "real" Julie into a landscape of her own drawings. After meeting and filming with Gondry in Brooklyn, Doucet returned to her native Montreal and created dozens of drawings for the scenery, while Gondry, in New York, worked on editing the footage itself. Over time, these two elements were combined, and the result is a magical, funny and touching 20-minute film. My New New York Diary contains all of Doucet's drawings for the film, as well as the DVD containing the film itself. Both the film and Doucet's graphic novella are being released only in this deluxe, hardcover volume from PictureBox, which does full justice to the richness and warmth of Doucet and Gondry's collaboration.
or
Not Currently Available for Direct Purchase