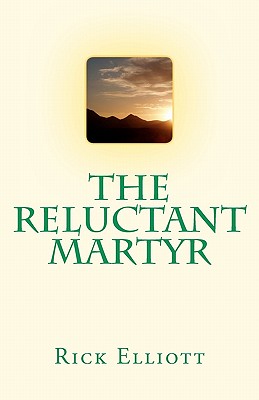 The Reluctant Martyr (Paperback)
Rising River Press, 9780984600403, 402pp.
Publication Date: December 31, 2010
* Individual store prices may vary.
Description
Determined terrorists take a circuitous route towards their final destination. After losing one of their group on an aging freighter, the remaining trio reach Buenos Aires where they are met by a jihadist who takes them to Ciudad del Estrellas, Paraguay. It is here, with help from others sympathetic to their cause, that preparations are made for the last leg of their journey. After a harrowing plane ride, Jamal and his cohorts are transported across the border by a reluctant "coyote" whose grandson is held hostage as an incentive to get them across safely. Once across the border in Texas, a newly minted American jihadist provides them with a vehicle in which they travel to Houston. Once there, they are given the name of their contact in Rockledge, Missouri; their final destination. Yusef, the only surviving member of a sleeper cell in Rockledge, is a graduate student at the university, having spent his youth at a madrasa in Pakistan. He has lived in Rockledge for the past three years. The first year with another native Pakistani, Ahmed, who keeps Yusef on the straight and narrow path towards martyrdom until he dies tragically in a house fire, leaving Yusef at the mercy of American benevolence from others at the university. Yusef's newfound freedom halts when Jamal rolls into town and pulls in the reins that still attach Yusef to their cause. Shiite versus Sunni, Baptist versus Catholic, none of it matters to Jamal whose one-track mind keeps the other jihadists' in line as they prepare for the culmination of their efforts. Jamal's grandiose plan to detonate a bomb at Ft. Wilson, a sprawling military base thirty miles from Rockledge, nears completion with Yusef's reluctant help.
About the Author
The author lives in the Ozark hills near Springfield, Missouri.