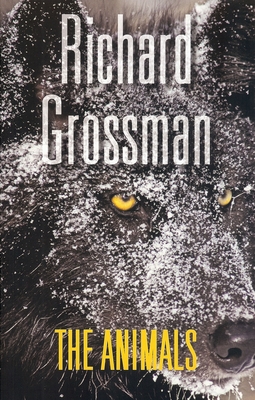 Animals
Paperback

* Individual store prices may vary.
Description
Recently revised for the current millennium, this beautiful new edition of Richard Grossman's 400-poem pastoral, The Animals, invites us to enter a world where all the inhabitants speak the same language, creating a powerful literary work that voices the concerns of the entire global community. In its exploration of personal issues and emotions, this unique and moving book affirms the great family of terrestrial life, seeking to unveil the sources of its wisdom and beauty, sources that lie at the heart of all poetry. At the center of the book is a chorus of two hundred different animals, representing the broad spectrum of earthly life. As each of the creatures sings to us, their individual stories reveal how all life shares the same suffering, dignity, and joy. Surrounding these poems are dialogues between the animals as a flock and a shepherd who tends them. The Animals has been described as an environmental bible, a manual of inspiration for people who are working to nourish and heal the Earth.
American Letters Press, 9780984649709, 400pp.
Publication Date: October 18, 2011
About the Author
Richard Grossman was born in Lubbock, Texas. The son of a Chevrolet dealer, he was raised in Minneapolis and then attended Stanford University, from which he graduated with a degree in English literature. After a time spent living overseas in France, Israel, and Morocco, he returned to Minneapolis in 1967 where he worked as a high-level executive at Gelco, a multinational financial services company. He left the corporate world in 1976 in order to dedicate his time to writing. For the past two decades he has been concentrating on a trilogy entitled American Letters. Its first two volumes, The Alphabet Man, describing hell, and The Book of Lazarus, describing purgatory, were published by FC2 in 1993 and 1997, respectively. The trilogy's final installment, Breeze Avenue, a three-million-page work on heaven, is scheduled for publication in late 2013. Thirty-seven books from the trilogy will be published between 2011 and 2015.
or
Not Currently Available for Direct Purchase