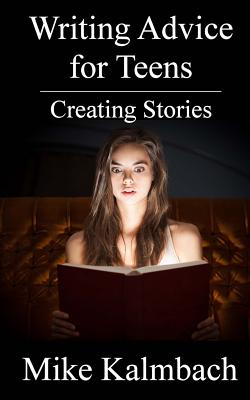 Writing Advice for Teens (Paperback)
Creating Stories
Mike Kalmbach, 9780984654536, 182pp.
Publication Date: April 15, 2012
Other Editions of This Title:
Paperback (8/18/2018)
Hardcover (4/2/2019)
Hardcover (4/1/2019)
* Individual store prices may vary.
Description
When all you have is a blank page, it's often tough to begin writing.Writing Advice for Teens: Creating Stories aims to help you overcome that initial hurdle by making it easy for you to write down simple, focused ideas and craft them into stories.However, coming up with ideas is not enough. Teen writers need to understand basic story structure so they can avoid typical writing problems.Filled with plenty of tips, advice, and examples to help any teen writer, the first book in the Writing Advice for Teens series focuses on getting ideas down quickly and pounding out that first draft. After following the advice and using the techniques outlined in this book, you should understand how to bring the stories locked in your mind to the surface.
About the Author
Mike Kalmbach has a Master of Science degree in software engineering from the University of Minnesota. Moonlighting as a freelance editor, he has worked with numerous full-length manuscripts as well as countless short stories. He also leads the Rochester Minnesota Writing Group and is a founding member of the Rochester Writers Collaborative. He is a strong believer in the power of community and has led online writing groups and forums for over ten years. Mike lives in southeast Minnesota with his wife, son, and two cats. He can also often be found via Twitter or his blog.