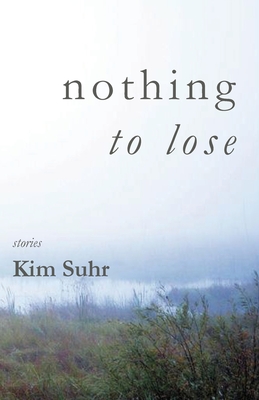 Nothing to Lose
Paperback

* Individual store prices may vary.
Description
Drawing on the rich complexity of the American Midwest, Kim Suhr peoples her debut book of fiction with characters that we know, carved out of the Wisconsin landscape and caught between expectation and desire. An Iraq war veteran stalks the streets of Madison. Four drunk friends hunt deer outside of Antigo. A mother tries to save her son. A transplanted New Yorker plots revenge against her husband. A man sobers up and opens a paintball range for Jesus. A woman with nothing to lose waits for her first kiss. Personal and powerful, Kim Suhr's Nothing to Lose shows us a region filled with real people: less than perfect, plagued with doubts, always reaching.
Cornerstone Press, 9780984673971, 242pp.
Publication Date: December 6, 2018
About the Author
Kim Suhr is author of the Nothing to Lose (Cornerstone Press, 2018), Maybe I'll Learn: Snapshots of a Novice Mom (2012) and co-author of the as-told-to memoir, Ramon: An Immigrant's Journey. She holds an MFA in fiction from the Solstice Program at Pine Manor College where she was the Dennis Lehane Fellow in 2013. Her writing has appeared in various publications. Kim is Director of Red Oak Writing where she leads Writers' Roundtable critique groups, provides manuscript critiques and coaching, and leads the summer Creative Writing Camps for youth. When she isn't writing, she enjoys gardening, time outdoors with her family and being a fan-girl for her almost grown children in their various pursuits.