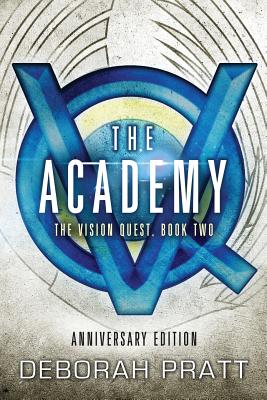 The Academy (Paperback)
VGM Publishing, 9780984675609, 306pp.
Publication Date: March 1, 2017
About the Author
Deborah M. Pratt is a significant force in Hollywood. She's an American Director, Writer, Producer and Actress. Ms. Pratt is a graduate from Webster University with a degree in Psychology and Theatre. She was co-creator, Executive producer and head writer on the iconic series Quantum Leap for NBC and Tequila and Bonetti for CBS. She also created for TV and became Executive Producer of -The Net- for USA network. Ms. Pratt wrote for multiple television series including Magnum, P.I., The Pretender, and Airwolf. She is an award winning graduate of the American Film Institute's Directing Workshop for Women and made her directorial debut with Cora Unashamed for the BBC, PBS and Masterpiece Theatre's The American Collection. Ms. Pratt is a five-time Emmy nominee, a Golden Globe nominee, and recipient of The Lillian Gish Award from Women in Film, The Angel Award, The Golden Block Award, and Six Black Emmy Nominees Awards. She has written feature films for Warner Brothers and Sony Pictures and has also completed the screenplay for her epic, historical love story -Chevalier and Antoinette-. Academy Award winner Mark Harris -Gods and Monsters- and -Crash- is producing. Most recently Deborah is producing and directing her feature film Heartswear, with Taraji P. Henson attached to star as Chicago attorney Mattie Tatum who returns to Baton Rouge, Louisiana to defend her childhood best friend Nadine Palmer for the murder of her abusive husband. A published novelist, she breaks the mold of science fiction and creates a genre of science fantasy with the vision of a new, unified earth and the keys to human empowerment. The books are intricately layered with scientific fact and imaginative fantasy. The Atlantian, The Academy, The Odyssey Part 1 and 2 and Salvation are due to be released this year. The Vision Quest series is a critically acclaimed, exhilarating journey into the future of our world. Ms. Pratt is a pioneer in trans-media entertainment and is developing the world she's created in her books and films across multiple platforms. Her latest book, -The Tempting; Seducing the Nephilim- is book two in The Age of Eve Horror/Erotica novel series. Deborah currently lives in Los Angeles, has two children and considers herself a citizen of planet Earth.
Advertisement