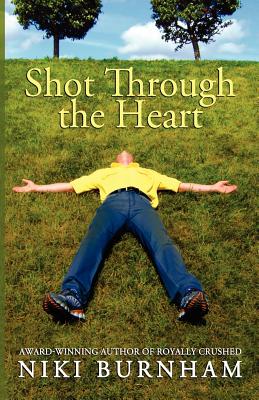 Shot Through the Heart (Paperback)
Summer Road Press, 9780984706914, 164pp.
Publication Date: December 1, 2011
* Individual store prices may vary.
Description
At Eastwood High, Love is a Battlefield. TWO GUYS, TWO GIRLS, TWO THOUSAND DOLLARS, AND ONE EPIC WATER GUN BATTLE. Senior year? It's all about Senior Assassin, a yearly water gun tournament where the last team standing wins a cool two grand. Connor wants nothing more than to split that prize with his best friend, Josh. When the guys' mission is put in jeopardy by Molly--thanks to her crush on Connor--Josh concocts a plan to thwart her, one that involves his academically-inclined sister, Peyton...but as Peyton is forced to choose between chemistry class and chemistry with Connor, who wins and who loses? One thing's for certain: When Connor, Peyton, Josh, and Molly load their weapons, someone's bound to get shot through the heart.
About the Author
Niki Burnham is the RITA-award winning author of over a dozen novels. Originally from Colorado, she spent her childhood traveling around the world thanks to her father's military career. After attending high school in Mannheim, Germany, she graduated from Colorado State University and the University of Michigan Law School. Niki currently lives in Boston. She maintains a blog called The Go-Ahead where she often talks about writing, her travels, and her two favorite baseball teams, the Boston Red Sox and Colorado Rockies. Her website is www.nikiburnham.com.
or
Not Currently Available for Direct Purchase