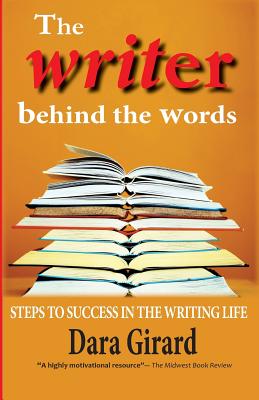 The Writer Behind the Words
Steps to Success in the Writing Life
Paperback

* Individual store prices may vary.
Description
Don't let doubt keep you from your dreams Have you ever stared at a blank page and wondered what to do next? Have you ever received a rejection and wanted to call it quits? Have you ever watched your first book sink like a stone? IF YOU HAVE, THIS BOOK IS FOR YOU ******* At some point in their career, all writers-published or unpublished - experience either the pain of rejection, discouragement, disappointment and/or other hazards of the writing life. The key is to identify the obstacles ahead and know how to overcome them. - Learn the truth about failure - Discover the ultimate dream killer - Find out how to get rid of a Wed Blanket - Discover the one secret every full-time writer knows - And much more... Making a living as a writer is not a matter of luck; it is a matter of strategy. This book gives tips on how to survive and succeed in the writing life. Your destiny is at hand.
Ilori Press Books, LLC, 9780984758630, 176pp.
Publication Date: August 3, 2013