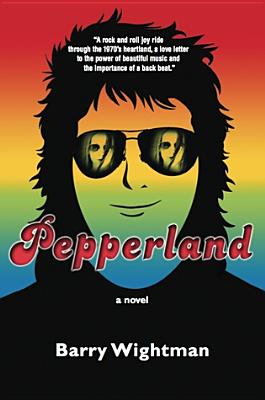 Pepperland (Paperback)
Running Meter Press, 9780984786039, 324pp.
Publication Date: June 28, 2017
Description
What happens when one revolution dies and a new one begins? Think the

Ramones meet Jane Fonda meets Bill Gates—a love story—where one woman

has all the power.


She asks him—do you want to play your little rock 'n roll songs or

change the world? He says—both.


Pepperland is a '70s rock and roll race through the heartland of

America—a love letter to the power of new-fangled computers and the

importance of a guitar pick. Pepperland is about missing information,

missing people, missing guitars, paranoia, Q & A, brothers,

revolution, Agents of the Federal Government, IBM, Hugh Hefner, a Dark

Stranger, love, death and the search for it amidst the wreckage of

recession-wracked, entropically rundown mid-seventies America.
Advertisement