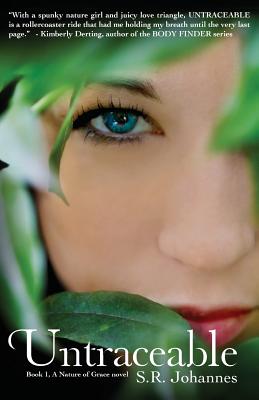 Untraceable
Paperback

* Individual store prices may vary.
Description
"a dramatic entanglement of mystery, deception and teen romance." - Kirkus Reviews
Everyone leaves a mark. What would you do if yours was erased?
Grace has lived in the Smokies all her life, patrolling with her forest ranger father who taught her about wildlife, tracking, and wilderness survival.
When her dad goes missing on a routine patrol, Grace refuses to believe he's dead and fights the town authorities, tribal officials, and nature to find him.
One day, while out tracking clues, Grace is rescued from danger by Mo, a hot guy with an intoxicating accent and a secret. As her feelings between him and her ex-boyfriend get muddled, Grace travels deep into the wilderness to escape and find her father.
Along the way, Grace learns terrible secrets that sever relationships and lives. Soon she's enmeshed in a web of conspiracy, deception, and murder. And it's going to take a lot more than a compass and a motorcycle (named Lucifer) for this kick-butting heroine to save everything she loves.
Grab your copy today and enjoy the twists and turns that will keep you guessing until the very end.
Coleman & Stott, 9780984799121, 354pp.
Publication Date: November 29, 2011