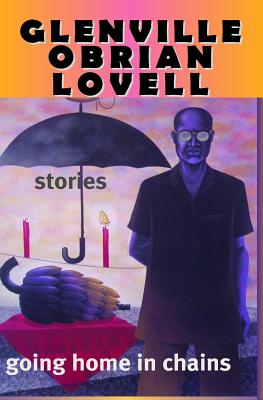 Going Home in Chains (Paperback)
Chattel House Books, 9780984803309, 182pp.
Publication Date: January 16, 2012
* Individual store prices may vary.
Description
Themes of coerced displacement and sexual disillusionment run through these stories as they shift between the Caribbean and America, arriving doused in magic, musicality and humor. From the title story about a man trapped in the nightmarish glare of post 9/11 scrutiny after he forgets a bag in Grand Central Station; to the deliciously funny but poignant Sweet Destine about a man unable to deal with his wife's sexual awakening after they migrate to America; or the darkly comic and passionate Licks Like Peas, Lovell's lyrical prose delights and captures the vibrant rhythms of love, longing and loss rooted in the Caribbean soul where home is not always where the heart is.
About the Author
Glenville Obrian Lovell grew up in Barbados surrounded by sugarcane, shadows and word-magicians. With storytelling all around him-in kitchens, under flamboyant trees at night, in rum shops-he developed a passion for stories which unfolded with the mystery of dreams. He is the author of Fire in the Canes and Song of Night (Soho Press); as well as Too Beautiful To Die and Love and Death in Brooklyn (Penquin). His short stories have been published in several collections, including Queens Noir, and Best African American Fiction 2010. He has also authored a number of prize-winning plays, including The Debating Society and Lovers, both of which were performed at Carifesta (The Caribbean Festival of Creative Arts). He is a former dancer and one of the founders and the creative director of SAYGE Theater Productions in Barbados. He currently lives in New York.