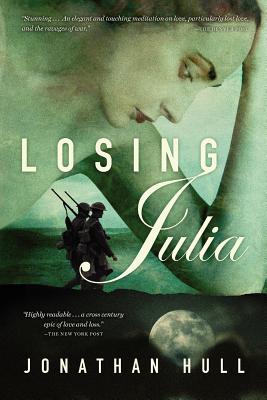 Losing Julia (Paperback)
Dancing Muse Press, 9780984821808, 362pp.
Publication Date: February 27, 2012
Description
During World War I, Patrick bonds with Daniel, but it is Daniel's lover, Julia, who changes Patrick forever. Daniel shares his letters from Julia with Patrick, and soon, Patrick feels Julia's presence wherever he is. Ten years later Patrick and Julia meet in France, and after a brief encounter, Patrick makes a fateful choice.
About the Author
Jonathan Hull spent ten years as an award-winning correspondent at Time magazine, including three as Jerusalem bureau chief. The best-selling author of The Distance from Normandy and The Devoted, he lives in Sausalito, California.
Advertisement